Includes:
Zero-latency
Support up to 1080p@60Hz resolution
Supports Cat6/6A/7 network cables, the transmission distance is up to 70 meters
Support bi-directional IR pass-back function (20~60KHz).
Support 1080p HDR10, YUV4:4:4. 6. Support EDID passthrough.
Transmitter supports HDMI loop-out.
Receiver supports 3.5mm stereo audio output.
Audio formats supported: PCM, LPCM, DTS HD, DTS Audio.
Automatically adjusts parameters to match different network cables and achieve the best display performance. 
Lightning Protection, Surge Protection, ESD Protection
LENKENG HDMI & IR Extender Kit over Cat6/6a/7 up to 1080P@60Hz. Zero Latency, Send Signal up to 70m, Built-in 3.5mm Input, IR Passback, HDMI Loop-out, EDID Pass Through. Includes TX & RX

This HDMI Extender includes a transmitter unit and a receiver unit, allows the HDMI signal to be transmitted up to 70 meters at 1080p resolution using a Cat6/6A/7 network cable. It adopts a point-to-point connection configuration, supports bi-directional.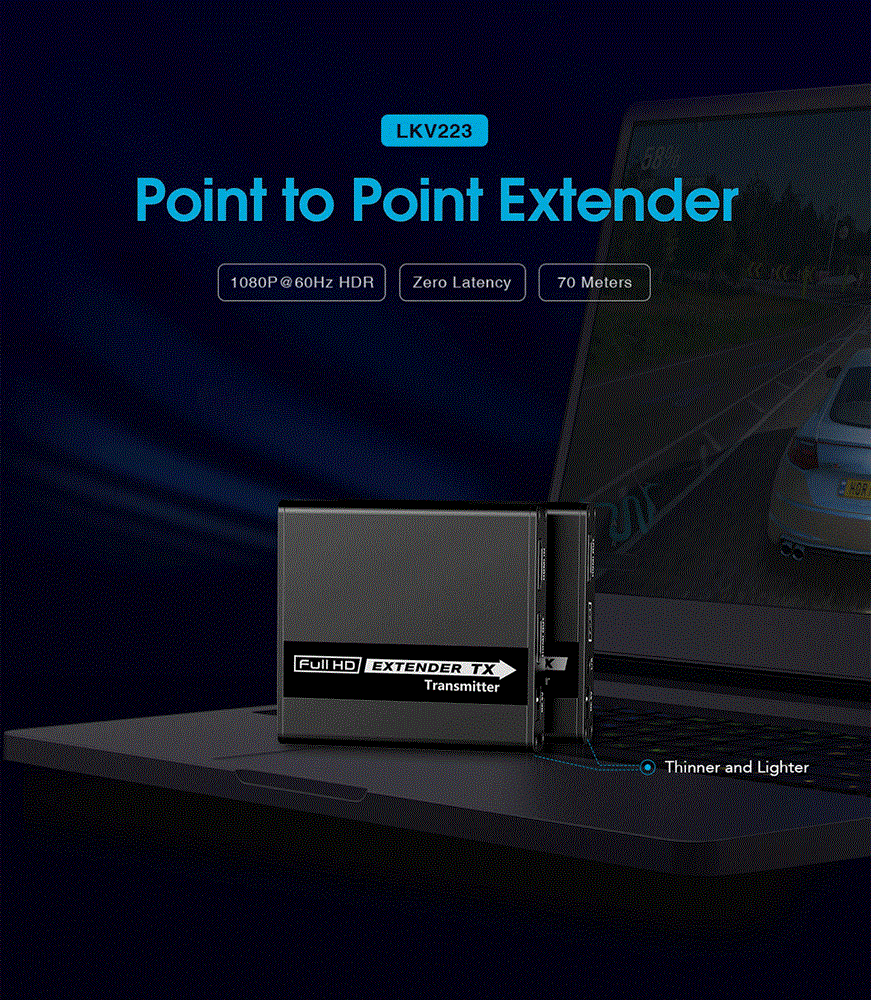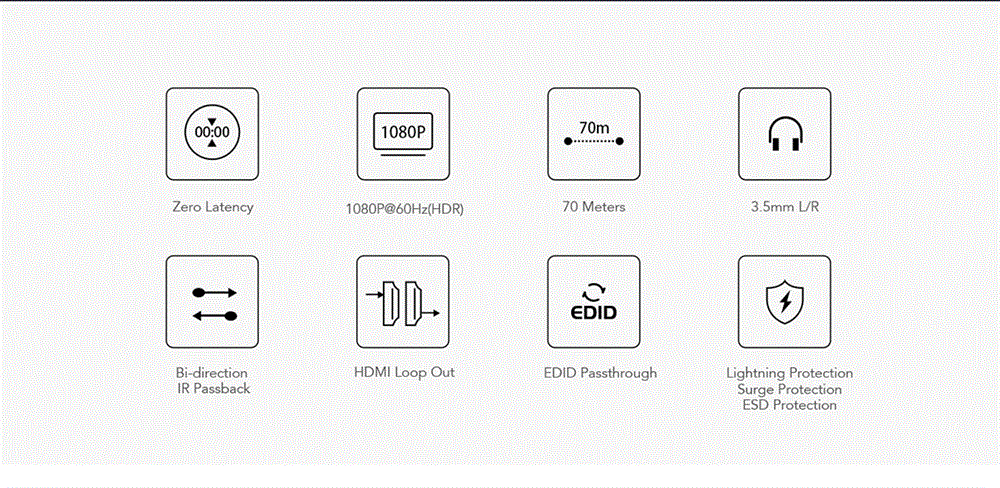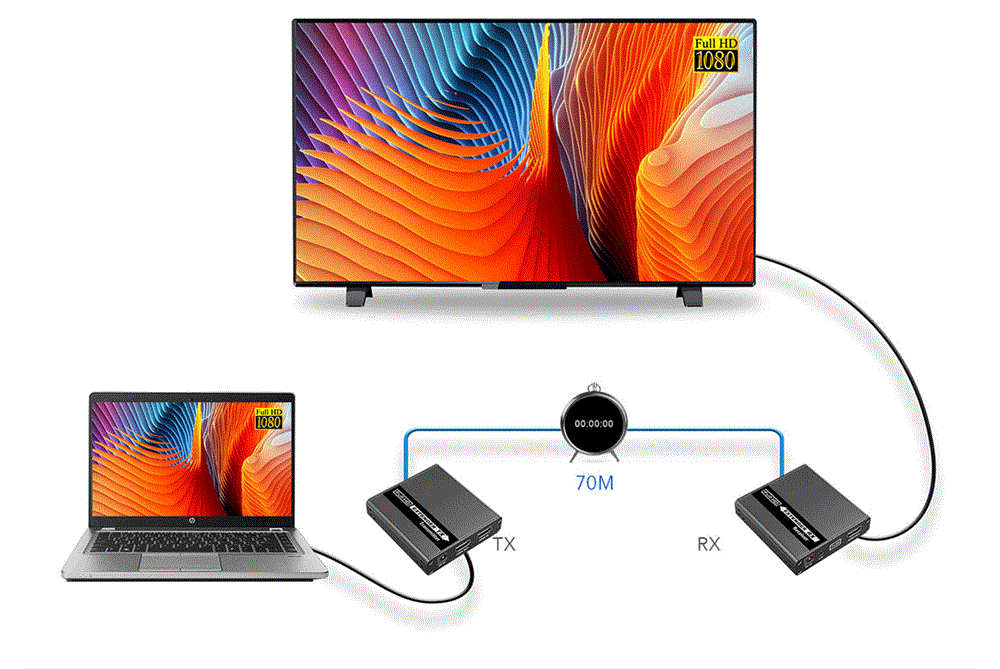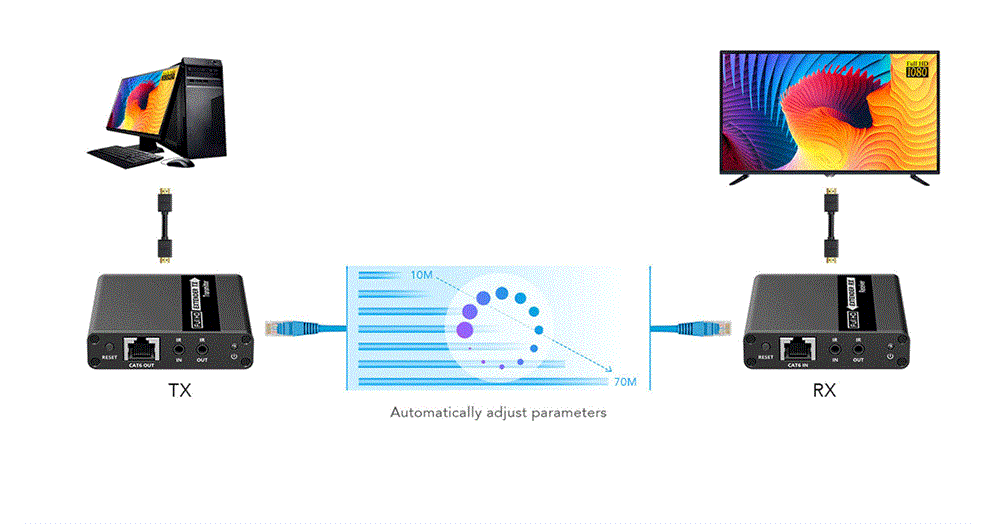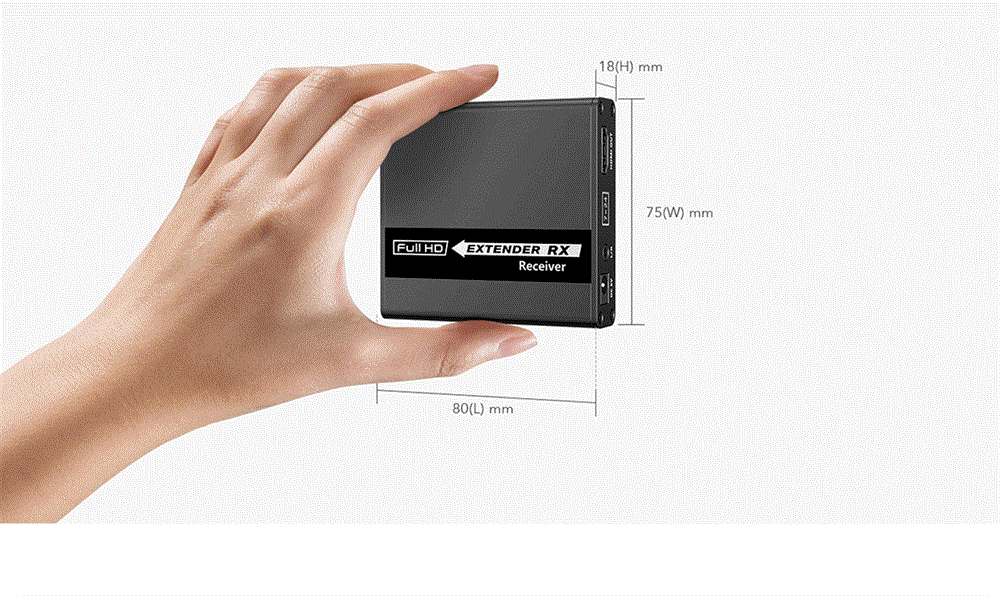 Newsletter
Sign up to receive the latest information