Features
KONFTEL Personal Video Bundle. Includes Small Portable EGO Speakerphone & CAM10 USB Business Webcam. USB Plug & Play, Full HD Picture & OmniSound Audio Quality. Up to 15 Hours Talk Time.
The Konftel Personal Video Kit is designed for desktop users who demand professional quality video meetings. It includes the Konftel Cam10 business webcam and Konftel Ego professional speakerphone in a convenient package. Create an enhanced visual and audio experience with a 90-degree viewing angle, full HD video output and OmniSound® audio performance. With a USB plug and play, this portable kit is your perfect home and traditional office companion. For wherever you are working.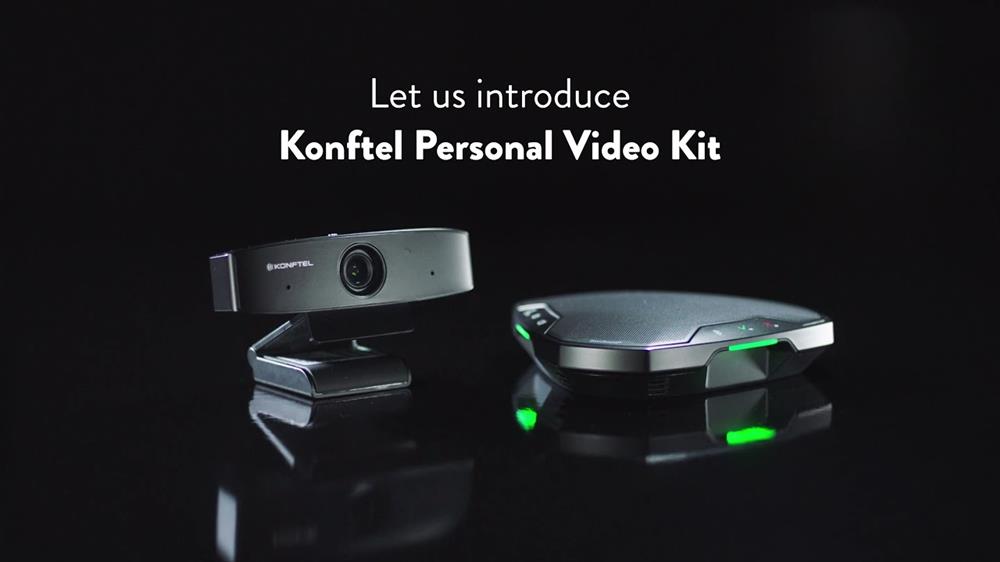 Features:
Room type: Personal
Business webcam
Professional speakerphone
1080p Full HD
OmniSound®

 

with HD audio
Compact and portable
4x digital zoom
Built-in privacy shutter
Camera Control desktop app
Free software updates
Two-year warranty
Climate Neutral Certified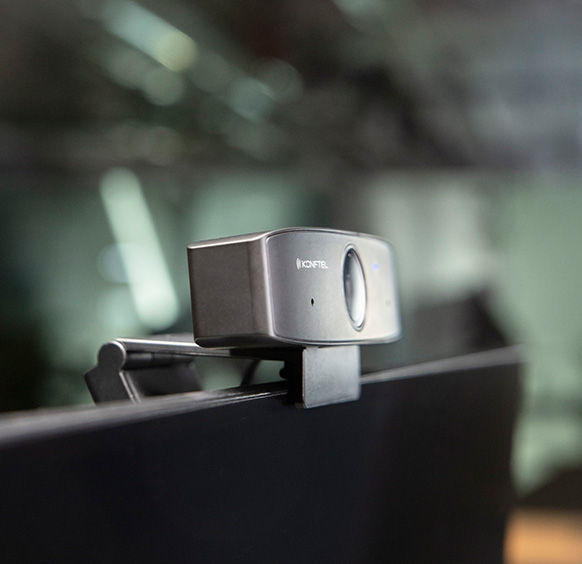 Impress With Clarity
Be seen as your natural self in high definition 1080p video. The Konftel Cam10 features innovative noise reduction technology, low light capabilities and swift autofocus. A generous and natural-looking field of view combined with 4x digital zoom creates great flexibility.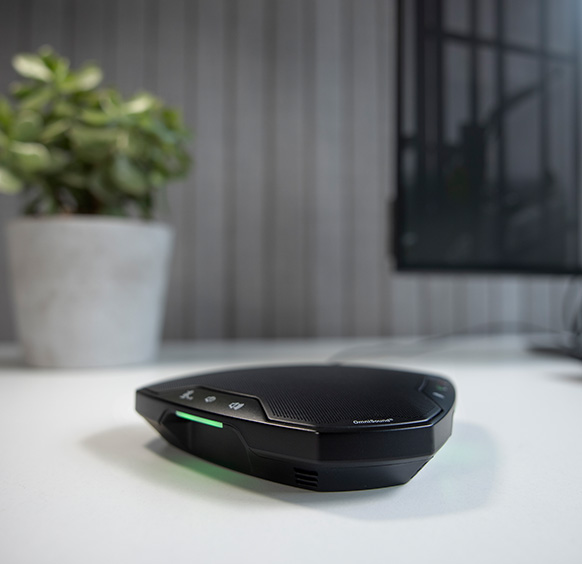 Crystal clear with OmniSound
The Konftel Ego is the speakerphone with the Red Dot design award that stands out from the crowd with its convenient and compact form, flexible use and, above all, incredible sound quality. Despite its size, the Konftel Ego delivers crystal clear sound thanks to our unique OmniSound® audio technology.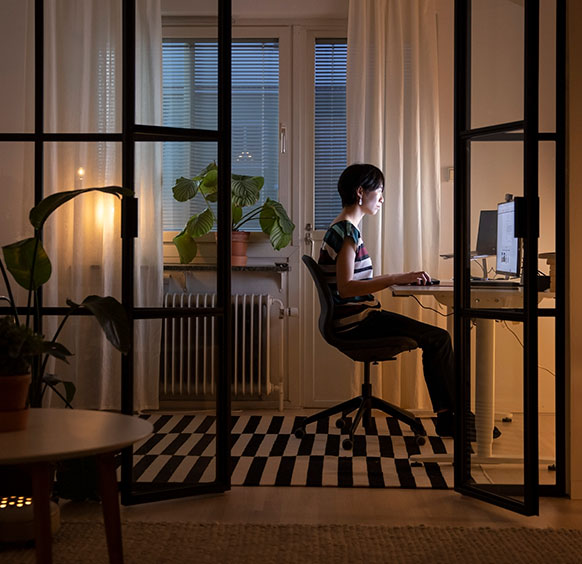 Raise Your Game
Designed for today's hybrid working trends – where more and more business-critical meetings take place online – this professional USB web camera and speakerphone combine advanced technologies with big performance and a compact design. The Konftel Personal Video Kit is perfect for more flexible ways of working. It's personal, productive and performance-driven.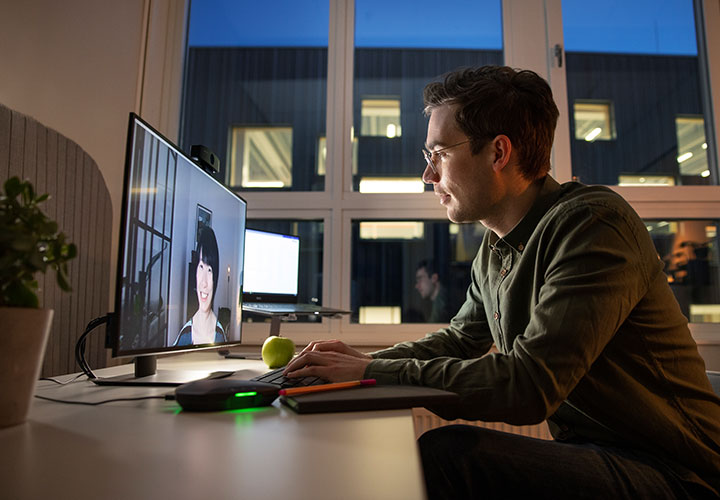 Natural Viewing
The Personal Video Kit is ideal for users with single or multiple external displays. Placed in an optimal position on top of the main screen, the camera promotes a natural lifelike viewing experience. It enables you to make eye contact instead of just showing your head profile, improving the quality of the interaction.

The Konftel Cam10 uses a standard damping bracket for easy and stable installation, whilst there's the option of tripod mounting for alternative camera placements.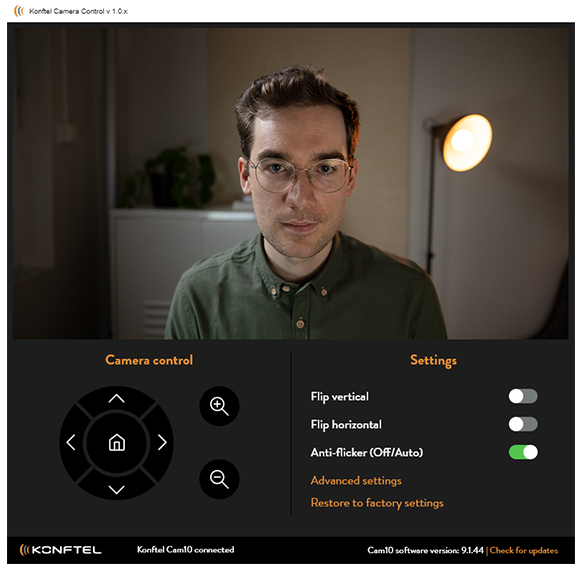 Take Control With the Camera App
To use the digital zoom feature with the Konftel Cam10,  get the simple desktop app Konftel Camera Control. Both before and during video meetings you can zoom in/out and position the framing up/down and right/left (ePTZ). Even though the app is simple and easy to use, it holds a whole set of advanced settings for the customization of image character and camera features. The Konftel Camera Control desktop app supports both Windows and Mac.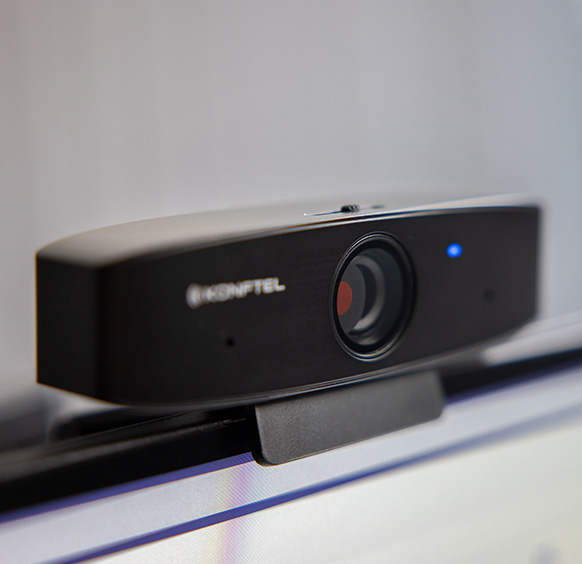 Have Your Privacy Covered
With Konftel Cam10 privacy control is at your fingertips. A mechanical shutter functions as a built-in lens cap, always available and within reach.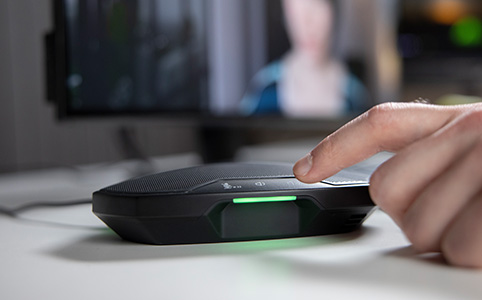 So easy to use
A smart and clear LCD screen makes it easy to see which function is active. LEDs also light up on the side in different colours to indicate the function. In short, the Konftel Ego gives you full and effortless control.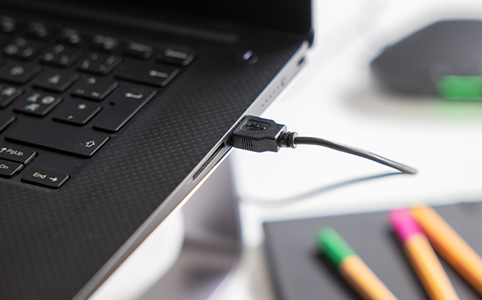 Your Meetings, Your Way
Whatever your preferred app or cloud service, the Konftel Personal Video kit fits your collaboration needs. Just connect the USB cables to your laptop or PC and you're good to go – with optional Bluetooth for audio too.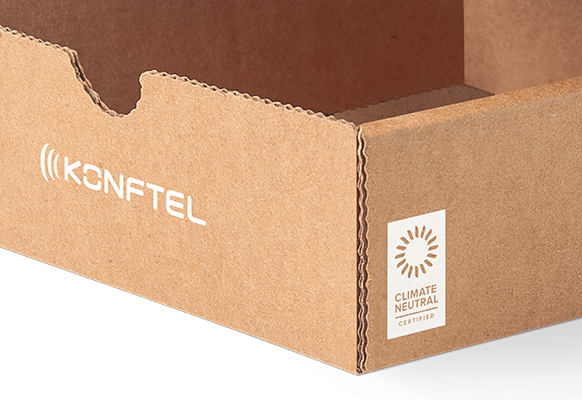 Climate-neutral products
Konftel is certified in line with the Climate Neutral standard. This means that we have offset all our greenhouse gas emissions and are taking action to further reduce those emissions. When you choose a Konftel product, you keep a clear climate conscience while supporting your organization's growing need for video collaboration. Keep an eye out for the Climate Neutral Certified label, which indicates that all our products are climate neutral.
Specs
SPEAKERPHONE 
Product name
Konftel Ego
Contents:
Konftel Ego (910101081), USB cable, soft case, Quick guide, safety declaration.
Technology: 
OmniSound® with HD audio
Microphone
Omnidirectional 360˚
Pick-up range
2 meters 
Connectivity
USB and Bluetooth®
CAMERA 
Product name
Konftel Cam10
Contents:
Konftel Cam10 (931101001) with a fixed USB cable, Quick guide, safety declaration
Resolution
1080p@30Hz
Zoom
4x digital zoom
Focus
Auto
Field of view: 
90°
Privacy: 
Built-in privacy shutter
Newsletter
Sign up to receive the latest information