Includes:
Zero-latency.
4K@60Hz

 

HDMI signal can be transmitted 70meters through a CAT6/6A/7 network cable
The receiver can extract the digital audio from the transmitter through the S/PDIFport.
Supports audio formats(LPCM/DTS-HD/DTS-Audio/DolbyDigital5.lCH).
Supports HDR(YUV4:4:4), EDID passback.
Transmitter support one HDMI loop-out.
Support bi-directional IR passback function(20~60KHz).
Lightning Protection, Surge Protection, ESD Protection
LENKENG HDMI 2.0 Extender over Cat6/6a. Supports up to 4K@60Hz Zero Latency. Two Way IR. HDMI Signal up to 70m. EDID Passback. Supports ARC. Spdif Audio. *Includes Transmitter & Receiver

This HDMI Extender includes a transmitter unit and a receiver unit, allows HDMI signal to be transmitted up to 70 meters at 4K resolution using a CAT6/6A/7 network cable. It is perfect for outdoor advertising, video clips, monitor system, home entertainment, and conference, etc

NOTE: ARC feature does not send audio from RX back to TX unit.

HOW IT WORKS:
SPDIF Selection: Extracts audio from source device out through SPDIF port to connected speakers.
ARC Selection: Sends audio from HDMI/TV back through SPDIF on RX unit to connected speakers.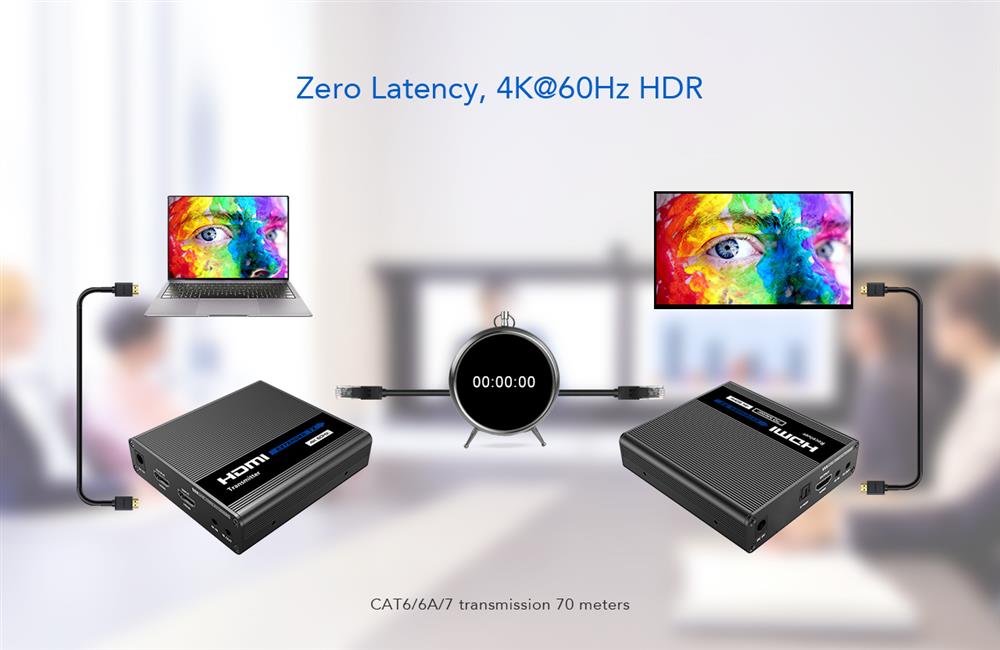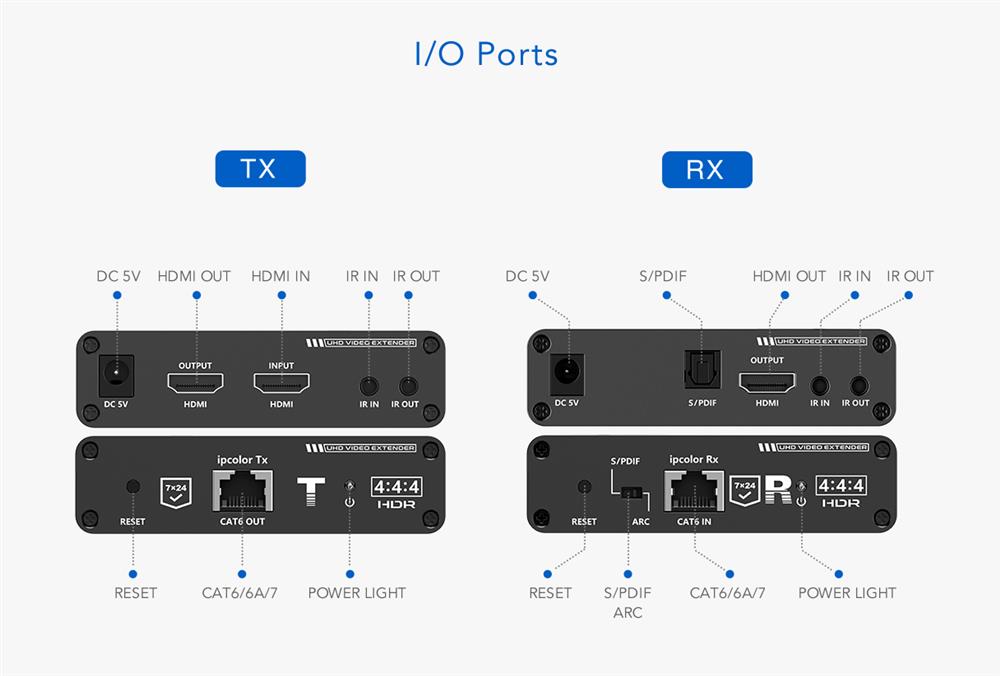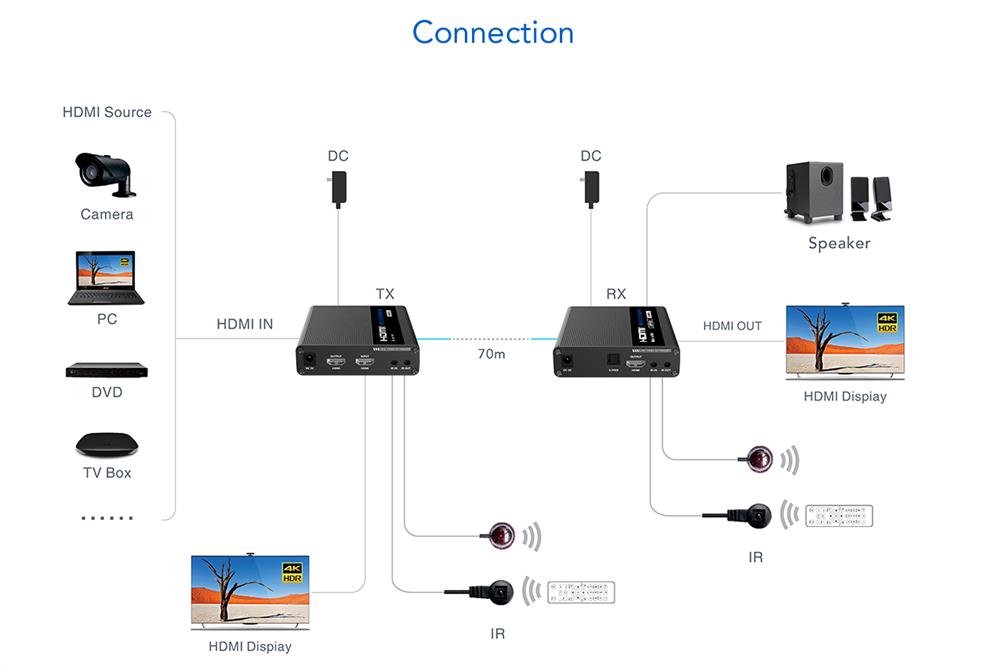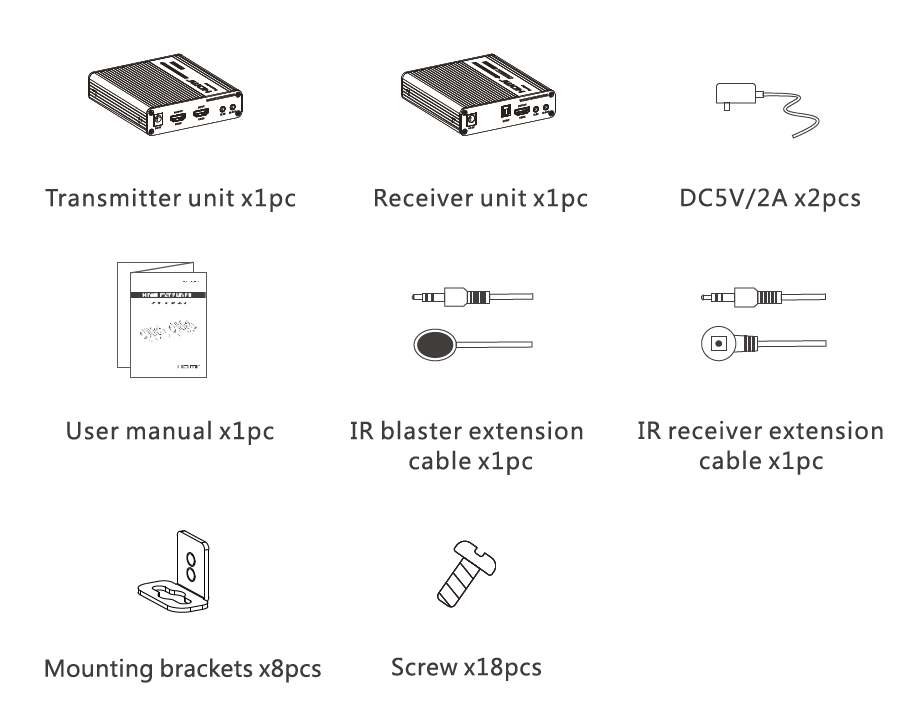 Newsletter
Sign up to receive the latest information