RBH View- Video Management Software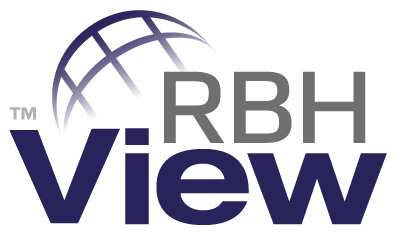 Implementation of a VMS can be a daunting task with today's ever-changing video climate. RBHView has been specially designed with the latest technologies to take advantage of any new industry developments, today and for years to come. This new dimension in thinking creates a VMS experience with a simplicity that anyone can understand, yet full functionality for any size deployment making it the perfect VMS Enterprise solution
RBHView is scalable like no other. RBHView grows wherever your network is, local sites…. National…. or Worldwide, recording servers can be placed anywhere. Just install RBHView software on a PC of your choosing, no proprietary servers needed! Whether you have an existing IP Camera system or not, RBHView has built-in drivers for most IP devices and cameras (including ONVIF compliant) allowing upgrading of existing IP systems easily and conveniently to leverage existing costs onto the RBHView platform.

RBHView playback and exporting is a simple and easy task for when investigations demand immediate action, but with RBHView's advanced analytics (motion detection, object detection, directional analytics and more) event resolution is brought to a new level!

The benefits of RBH View do not stop here. RBHView is fully integrated to all RBH Access control products combining all three phases of security into one seamlessly unified security solution. Yes, access control, video management, and alarm monitoring all working together providing a security solution that sees and controls your facility at your command!
Integrates seamlessly with RBH software
Built-in video analytics module
Small foot-print metadata generation & management
Supports Integrating alarms from external devices & software
Simultaneous recording, live video viewing, video playback, export, alarms handling, web portal/clients
Supports multiple monitor displays and video walls
Smartphone client
Advanced mapping